Story
Hi! I'm Michaela Cheek, but most people call me Mic. I'm a sophomore at Moody Bible Institute currently studying Communications with an emphasis in public speaking. I am passionate about people, theology, and bagels. I've grown up in the church my whole life, but it's only been in my college years that I've become burdened for it. Through the Alliance for Transatlantic Theological Training (AT3) internship program, I hope to learn how the church ministers in a post christian context, so I may be prepared when America comes to that point also. But mostly, I hope this internship teaches me how to love my neighbor better and share the love of Christ with the British.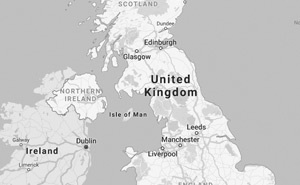 United Kingdom //
Our greatest privilege is joining Jesus in what he is building: his church. When we reach across the street and around the world with the gospel—locally and globally—we impact lives for eternity.
Personal ministry funds
Donate to a missionary to help provide specific tools and equipment needed to advance local ministry.
Live out your faith today. Help take the gospel to the ends of the earth.