Story
I had been involved in short-term missions to Nicaragua for 16 years, and God told me short-term missions were not enough. I answered, "I would go if he helped me to go (would go with me), for I knew nothing about serving full-time. A year later, I was a Converge appointee and I retired from my work of 31 years the following year. The same day I was scheduled and traveled to the Converge offices to discuss potential locations to serve, the leadership was discussing the possibility of going into the area I am in now. It was a sign, an open door from God, which I accepted faithfully. After each step, God has confirmed his calling to me with dreams, prophetic utterances by others previously unknown to me and by open doors. I am in the final three months of language learning and will be moving to a more remote area where entire groups follow a mix of predominantly Islamic and Animistic beliefs. God is using me, working alongside other organizations and cultures, to share life and the love of Christ with families. Through God's help, house churches will be started and people's lives will be transformed.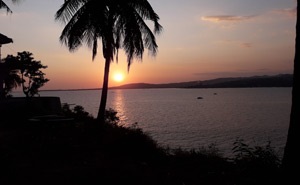 Secure location //
Our greatest privilege is joining Jesus in what he is building: his church. When we reach across the street and around the world with the gospel—locally and globally—we impact lives for eternity.
Personal ministry funds
Donate to a missionary to help provide specific tools and equipment needed to advance local ministry.
Live out your faith today. Help take the gospel to the ends of the earth.