Story
Hi, my name is Katelynn Cowin and I am from Gilbert, Arizona. I am currently a freshman in college at Chandler-Gilbert Community College and am studying Business Administration. I am also completing a one year internship program through Rock Point Church in their Youth Seminary Ministry which will be ending in May. I am passionate about living a life for Jesus, which includes loving and engaging in personal relationships. In my free time I like to hang out with friends, play sand-volleyball, and adventure.
This summer I will be completing a 10 week internship in the UK through the organization Alliance for Transatlantic Theological Training (AT3). This program invites people to work in a host church within the UK and to learn ministry in a culture where less than 3% of the population are Christian. Through the internship I will be studying Evangelism and Discipleship as well as participating in a missions trip in a non-English speaking country. I am so excited to work and live in a post Christian culture and am even more excited to see how God will use me as a willing vessel. In the next few months of preparation for this experience I ask that you would please consider joining me in prayer and giving. The funds donated will be used for travel expenses, living expenses, missions, and training. Thank you so much for joining me in this experience and for your faithful giving. God Bless.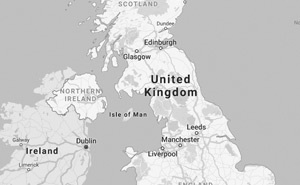 United Kingdom //
Our greatest privilege is joining Jesus in what he is building: his church. When we reach across the street and around the world with the gospel—locally and globally—we impact lives for eternity.
Personal ministry funds
Donate to a missionary to help provide specific tools and equipment needed to advance local ministry.
Live out your faith today. Help take the gospel to the ends of the earth.