My story
After serving with Converge in the United States as church planters and Intercultural ministries for 29 years, Cirilo and Dory returned to the Philippines as career missionaries. Their decision fulfilled a promise they made before immigrating to the United States in 1984: That when their "ministry tour of duty" reached its conclusion, they would return to their country of origin. Since their return in 2014, they have been engaged in training seminary students, pastors and lay leaders for church planting and church strengthening ministries. Cirilo works alongside the president of Baptist Conference of the Philippines and national leaders in strategic planning to expand the ministry of church planting and church strengthening. He also teaches at the Cebu Graduate School of Theology, a Converge school that prepares young men and women for full-time ministry.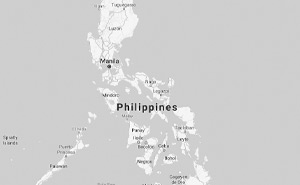 Philippines //
Our greatest privilege is joining Jesus in what he is building: his church. When we reach across the street and around the world with the gospel—locally and globally—we impact lives for eternity.
Personal project fund
Donate to a missionary to help provide specific tools and equipment needed to advance local ministry.
Live out your faith today. Help take the gospel to the ends of the earth.