Story
In 2016 I arrived in Tacloban, Philippines, as a language arts teacher for Bethel International School. Bethel's mission is to train tomorrow's leaders today by providing the best education with a strong biblical foundation. The school has approximately 330 students from kindergarten through 12th grade. Only about a fourth of the students come from a Christian family.
In the Philippines special education is almost nonexistent. 13% of all students in the Philippines need some form of special education, but the available services are only able to help about 2% of those students. My students need help, but because they are high functioning, there is no help available to them.
Through the program, it is my hope to share teaching techniques with the Filipino teachers, learning techniques with the students in need, and strategies for cognitive behavioral therapy with the parents. Interwoven with all of that will be opportunities to share the Good News of Jesus Christ and model God's love. It is essential for all students to recognize that they are "fearfully and wonderfully made" (Psalm 139). Through the program, we will disciple Waray people to be God's hands and feet to the local special needs community by partnering with the local church to reach this hidden people group within the Waray community.

When a student struggles or has behavior problems it is easy to label them. I myself owned the name "stupid" for many years before God taught me otherwise. I want to share God's love with my students, so they see themselves through God's eyes. Please partner with me by praying for my mission and by financially supporting the development of this much-needed program.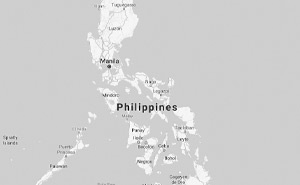 Personal ministry funds
Donate to a missionary to help provide specific tools and equipment needed to advance local ministry.
Live out your faith today. Help take the gospel to the ends of the earth.