Story
Blake and Kristen are headed to Togo along the western coast of Africa to proclaim the gospel of Jesus. The Gen and Watchi people of Togo are considered least-reached people groups where less than 2 percent of the population know and follow Jesus. As the birthplace of Voodoo, Togo's culture is built on ancestry and Voodoo worship. Converge has established the 6 Degree Initiative to plant churches and train local pastors in Togo and Benin.
In Aneho, the former capital city of Togo, our Initiative's goal is to plant 20 churches by the time the population reaches 100,000 people. We will coach these churches as they plant churches in smaller towns and villages. Our primary focus for the first term will be to equip nationals with trade skills and to construct a ministry camp called Togo Palms. The camp will serve as a way to share the gospel with the 70 percent of the 7 million Togolese who are under the age of 30 through ministry with the youth and through pastoral training.
Togo Palms is a strategic part of the vision to equip national leaders to lead gospel movements. God has blessed Blake with the knowledge and understanding of mechanics, welding, manufacturing and fabrication. This knowledge will be useful in the construction of church plants and Togo Palms along with training local pastors and believers to have trade skills. Kristen has a passion for construction, which was established through her past around homebuilding, then implemented in the study of civil engineering and career in construction management. The combination of these gifts will allow Blake and Kristen to equip and build effectively and strategically alongside the Togolese as an avenue of discipleship.
Learn more at HarwoodsAbroad.com.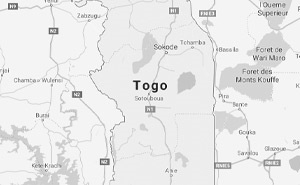 Togo, Africa //
Togo, West Africa
Personal ministry funds
Donate to a missionary to help provide specific tools and equipment needed to advance local ministry.
Live out your faith today. Help take the gospel to the ends of the earth.