My story
God has blessed me with the opportunity to go on mission for His Gospel to the United Kingdom. God called me into full-time ministry in 2016 and since then, I have been educating myself in Christian studies at GCU and preparing to go where ever God would call. Now, God has given me a call to the mission field. In the United Kingdom, less than 3% of people attend church regularly or profess that they are followers of Christ. This statistic was what God used to call me to the UK. It shocked me that there were so many people that need Jesus in a place that is so easy for us to access. I decided to say yes to God's call and work to bring the Gospel to those of the UK. I will be doing an apprenticeship for two years with an amazing organization called AT3. Through this organization, I will be partnered with a church in the UK to do ministry and receive theological training. I will be working alongside the people of the church to change that statistic and spread the Gospel throughout the United Kingdom. Before I can begin this ministry, I need partners like you who will support me both in prayer and finances. Together, we can bring the Gospel to those lost in the UK.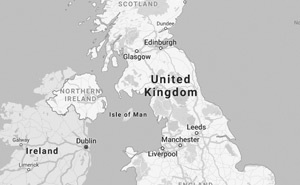 United Kingdom //
Our greatest privilege is joining Jesus in what he is building: his church. When we reach across the street and around the world with the gospel—locally and globally—we impact lives for eternity.
Personal project fund
Donate to a missionary to help provide specific tools and equipment needed to advance local ministry.
Live out your faith today. Help take the gospel to the ends of the earth.