Story
I am planning to spend a couple months in Estonia serving to help share the gospel with and disciple youth and young adults though connecting with them at camps and ongoing ministries. I will be assisting with local ministry outreach projects and will also be learning more about sharing my faith in a new culture and gaining valuable ministry experience. I have felt a call in my life to be actively involved in cross cultural ministry and am so excited about this opportunity and what God is doing in Estonia.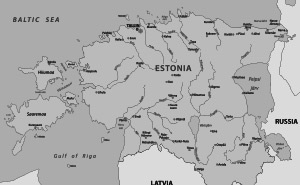 Estonia //
Our greatest privilege is joining Jesus in what he is building: his church. When we reach across the street and around the world with the gospel - locally and globally - we impact lives for eternity.
Personal ministry funds
Donate to a missionary to help provide specific tools and equipment needed to advance local ministry.
Live out your faith today. Help take the gospel to the ends of the earth.