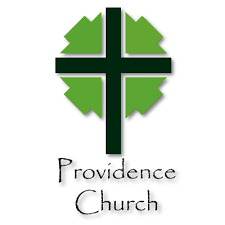 Senior Pastor
---
About Providence Church
Providence Church of Mattoon, Illinois, is a community of believers that hold true to God's Word and His teachings. The church was founded in 1954 and for over 60 years now, we have passionately served in a community of over 18,000 residents.
Job description
We are looking for a Senior Pastor who will lead us in spiritual transformation, preparing us to first reach the mission field within a one-mile radius of our church. This mission field includes a Middle School, two public grade schools, housing that is partially rental property – attracting young couples with children, two trailer parks, government housing, assisted living and two nursing homes. Along with serving the direct needs around the church, we have a strong desire to impact the entire community as a whole, including two colleges; Lake Land College in Mattoon with an enrollment of 5,000 and Eastern Illinois University 10 miles from Mattoon with an enrollment of 7,000.
Professional Qualities
Some type of Pastoral experience preferred.
Be able to identify with people "where they are" and lead them in a walk with Christ that stirs Christ's vision of redemption in believers and mentors new believers in Christian growth.
Agree with and be willing to work with the Providence Mission, Vision, and Statement of Faith
Willing to affiliate with Converge MidAmerica
Character
Meet the New Testament requirements for pastor as listed in I Timothy 3:1-7 and Titus 1:6-9.
Model attitudes and behaviors guided by biblical principles demonstrating consistent spiritual growth.
Maintain a strong devotional and prayer life.
Formal Responsibilities / Leadership and Vision
Mission focused and goal driven
Ability to guide teams to accomplish goals
Ability to deal effectively with demanding situations, working with elders and deacons to design and implement strategies in response to the situations
Preaching
Biblically accurate
Balanced style; text, topical, Bible book study providing life application
Ability to be casual with wisdom, humor and insight
Teaching - Equip Staff and Lay Leaders to Successfully Coordinate:
Worship services
Outreach events
Discipleship/Mentoring
Ministry groups
Pastoral Care
Administration of Ordinances
Biblical counseling
Performing weddings
Premarital Counseling for church members
Conducting funeral services