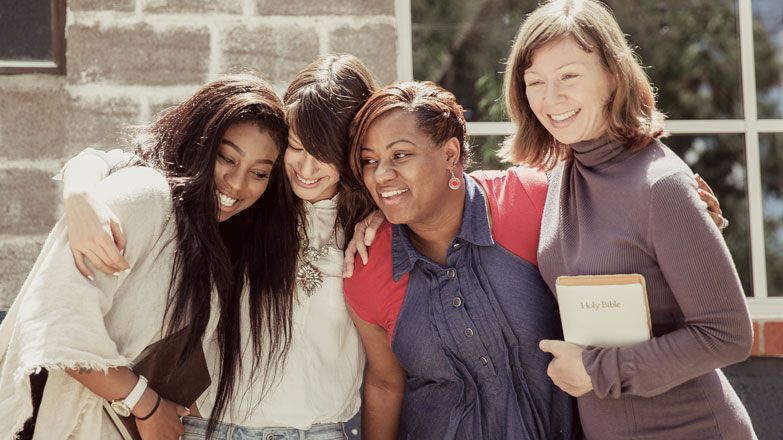 Pastors' Wives
You have an important place in ministry. No matter what season of life you're in, there are women who want to walk alongside you to encourage and help you fulfill God's purpose for your life.
Devoted to caring for pastors and their families
When God calls a pastor, he calls the whole family. Starting from the beginning stages of church planting, through ministry in a long-established congregation, you'll have other women surrounding you who share the same experiences and will help you maximize your role in ministry. We are committed to supporting women as they serve in various roles in the church. Whether you're in a small or large church setting, we realize that we share many similarities and are better together.
One-on-one care
Mary Rohrmayer makes herself available to meet one-on-one with any pastor's wife in our region.  This is confidential and happens face-to-face as well as phone calls, texting and emails.
Minister's Assistance Program (MAP)
Whether you're working in ministry, single, a stay-at-home mom or bi-vocational, we provide e-Learning courses that fit you. With multiple options to choose from, you can learn how to manage difficult conversations, set goals, plan strategically and improve your leadership skills.
Ministry checkup
How often do you ask yourself, "How am I doing?" We can help you answer this essential question and provide you support through the challenges of leading a church. Compass is a multi-day experience that helps an established church pastor and spouse evaluate their present personal and ministry health to be fully prepared for the next season of ministry.
Leading It and Loving It
Get connected with a wider range of pastors' wives through Leading and Loving It Ministries. This group helps pastors' wives connect by Skype calls with other that are in the same season of ministry.
Mentoring
Staying connected with others is vital to ministry success. Through mentoring and coaching relationships, we can help you get connected with other women who will help you develop healthy rhythms in your life.
Regional Area Dinners
We have special Regional Area Dinner gatherings with pastors and wives to create an opportunity for them to connect with other pastors and wives in ministry. It also provides us an opportunity to love and show appreciation for our ministry couples. If you are interested in hosting a Regional Area Dinner in your area, contact Mary Rohymayer.
Connect Conference
At our Biennial Connect conference, we offer several breakout sessions just for pastors' wives. These are designed specifically to provide insight and encouragement as well as to make introductions with other pastors' wives to encourage new and ongoing relationships. October 23-25, 2019

My relationship with Converge MidAmerica has been life-giving. They have empowered our church to strive towards being a healthy, biblically functioning body that is not only impacting our community, but linking arms with other churches to start and strengthen churches.
Shane Prewitt, Shiloh Community Church, MI