Story
Christ City Church launched in September 2016. In so doing, we hope to see the Spirit move in and through the lives of new people in all circles of life. We hope to pray and move intentionally as God moves to see people come to Christ in their various contexts- work, neighborhood, social circles, etc. The Scripture that comes to mind is Jeremiah 29:7, Seek the welfare (shalom) of the city where I have sent you' and pray to the Lord on its behalf, for in its welfare, you will find your welfare.

Shalom can be defined as the webbing together of God, humans, and all of creation in justice, fulfillment, and delight. Bringing shalom into the city sounds like a daunting task especially in light of a largely diverse city like Central West End, but this is what attracts my wife and I. Will it be hard? In the details, yes. Will it be worth it? In substance, absolutely! We know that by ourselves the task would inevitably crush us. We know that without prayer and support from others (like you) and the leading of God before us, we would drown in our efforts.

At Christ City Church we want to be a people that delight in the gift of life in all its pain and in all its wonder' together. We are truly eager to see what Jesus has in store for our family and our city.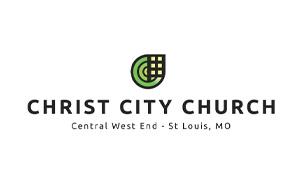 Live out your faith today. Help take the gospel to the ends of the earth.