Story
Through various relationship and friendships, God has placed a burden on our hearts for the people of Boone County. There is a great need for a Christ-Centered, Evangelical church in Boone County that could serve and minister to the people of towns like Belvidere, Garden Prairie, Poplar Grove, Capron, and Caledonia.

For the last 5 years my wife and I have been begging God to bring a church to Boone County as we have been serving at Meadowland Church in Johnsburg, IL. After 5 years of prayer, we believe God is calling us to be sent out from Meadowland to begin a new work that would meet this need.

We want to plant a church that leads people into a growing relationship with Jesus Christ. A place for people to belong, a place for people to believe in Jesus, a place for people to become all that God created them to be.

Your gift will not only support Adam and Audrey Reardon as they plant Redemption Church, it will also help make this vision a reality. Thank you for partnering with us in seeing lives changed by Jesus and disciples made.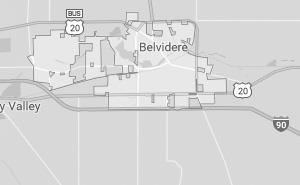 Live out your faith today. Help take the gospel to the ends of the earth.