Board Chairman's Report
Converge Heartland exists for the purpose of starting and strengthening churches together. I count it a great privilege to serve as Chairman, and we are so very grateful for the prayers and financial support of churches from across our region. That support matters so much because our work is on behalf of local churches. I'm also grateful for each board member whose love for the Lord Jesus and his Church is evident every time we meet.
The board, comprised of pastors and laymen from across the district meets quarterly to conduct routine business but also to vision, strategize, advise, and encourage the work of our district staff. I'm grateful for the leadership of our district President, Jim Capaldo. He is uniquely gifted by the Lord for his role in leading a very capable staff team. Through Jim's creativity and ingenuity, the Lord has seen fit to bless Converge Heartland and position us to actualize our vision.
FY22 District Facts
The district is in a strong financial position with $163k net on gross receipts of $900k.
We have 9 district employees, 4 full-time and 5 part-time.
We have 58 churches in 6 states across the district.
We have one new church affiliated; two churches dissolved.
We have one new church plant.
We are funding a relief effort to Ukraine and participated in district weather-related relief.
Support
We encourage and advise our district President Jim Capaldo…

in the administration of staff, resources, and ministry opportunities.
and serve as a sounding board for new ministry ideas.

We ensure that district staff are appropriately compensated per various compensation models.
We provided doctrinal clarity by developing a statement on the complementary roles of men and women.
Vision
We discussed alternative ways to resource the mission of starting and strengthening churches from both a staffing and equipment perspective, which is reflected in the proposed budget.
We strategized how to prioritize multiplication in our vision to plant five more churches by 2026.
We are exploring ways to expand into Kansas, Oklahoma, and the western part of the Dakotas as well as increase our representation among ethnic populations in our district.
We are considering the feasibility of additional staff to support the vision.
Needs
We are seeking broader board representation from a skill and geographic perspective.
It has been my joy to serve the district. I'm grateful for each board member, and I look forward to what the Lord will accomplish as we serve the Lord together.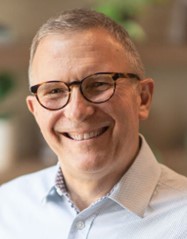 Respectfully submitted,

Jon Vinter
Chairman of the Board
District Board of Overseers
Mark Dickson, Sun Prairie Baptist Church in Salem SD
Tim Buzan, Heartland Church in Blue Springs, MO
Curtis Tschetter, GracePoint Church in Ogallala, NE
Fred Gackle, Kulm Baptist Church in Kulm, ND
Brian Fite, Calvary Baptist Church in Platte, SD
Jon Vinter, Overland Hills Church in Papillion, NE
Jim Capaldo, Converge Heartland District
Back to top
---
Regional President's Report
Our Mission: Starting and strengthening churches together worldwide.
Our Vision: A gospel-centered church bringing transformation to every Heartland community.
Fiscal Year 2022 was a year of new norms. Like our district churches, the district staff and board worked hard to navigate through the new norms of post-pandemic realities. As we work to fulfill our mission and vision, these new norms have impacted nearly all areas of district ministry.
Starting Churches: Led by Church Planting Director Steve Krier, our new norm is focused on developing a new pipeline of church planters. Church planting is largely about recruiting and developing adequately equipped, called, sent, and supported church planters while also cultivating the right location for new church plants. Many years of church planting experiences and observations have led us to understand the importance of planting new churches in the growth edges of our district's metropolitan and micropolitan areas. We have also learned the importance of a host community's involvement in a new church plant. In FY22, we grew our church planting pipeline and saw one new church planted in Papillion, NE. By the end of FY26, we are working to see five more church planters deployed and planting churches that are being strengthened through strong relational involvement from their host communities.
Strengthening Churches: FY22 Church Strengthening activity involved six pastoral search efforts, 12 strategic planning efforts, 77 church site visits, three retreats, two conferences, one new church affiliation, over 37,000 miles of district driving, hundreds of ZOOM Meetings, and over 100 nights away from home. Sometimes these efforts are helping churches to build upon existing momentum while others are church revitalization efforts. Church strengthening efforts also include Kari Capaldo's work with district ministry wives and Angela Myers's coordination of our district's student ministries. In FY22, we experienced our strongest camp numbers in years with nearly 180 participants! We certainly hope that this growing youth involvement is a new normal. Going forward, we are aiming to advance the work of church strengthening and developing new regions of our district such as the western and northern tiers of the Dakotas, the northern tier of Nebraska, Kansas, Oklahoma, and the KC metro area. We desire to do this, in part, by transitioning towards a new normal of ongoing district mobility. In FY23, we plan to invest in a mobile district office that allows us to base operations regionally for longer periods of time.
SENDING MINISTERS CROSS-CULTURALLY: In FY22, our incarcerated ministries team, led by Dr. Greg Friesner, Chaplain Harlan Moss, and Chaplain John Morrison, navigated the upheaval of post-pandemic leadership transitions and staffing shortages in the South Dakota Department of Corrections. As these new norms formed, the ministry advanced from serving four incarcerated facilities to seven. Our incarcerated ministries team leads 24 bible studies per week among our district's most diverse population. Greg Friesner and Harlan Moss have labored hard for several years, and we are excited for them to take sabbaticals during FY23.
STEWARDSHIP & SUPPORT OF DISTRICT MINISTRIES: We are excited to announce that in FY22, we hired Cristy Slawson to serve as our District's part-time office manager. With our new norm of increasing donors and annual revenues, it is important to have strong competency in the areas of handling donations and district communication. For the second year in a row, we receipted nearly $900,000 dollars in revenues! Though many of these funds are designated for specific ministry and relief efforts, such as Ukraine and disaster relief, year over year, our dedicated district board of overseers and staff have intentionally stewarded general and reserve fund resources to where we now have the strong financial ability for increasing our district's ministry capacity. We praise God for this growth and for your strong district support!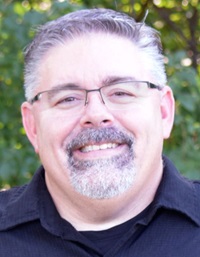 It is an honor to serve the Converge Heartland District!

Rev. Jim Capaldo
Converge Heartland Regional President
Back to top
---
District Treasurer's Report

General Fund activities are related to general fund contributions, assessments on other funds, staffing, operations, services, the Cultivate Conference, and pastor's retreat. When we refer to cash flow, we are speaking about the general fund. Our general fund had good cash flow and a net gain of $88,896.96 this fiscal year. Contributions from churches were again strong this year with 49 churches (that is over 80% of our district churches) partnering financially. Interim pastoral services, pastoral searches, consulting services, and a gift of $100,000 from Converge National, from the proceeds of selling the Cornerstone Fund, provided additional revenue. Please note that even without the $100,000 from Converge National our general fund giving was $44,000 above budget.

A Temporary Restricted Fund (TRF) is a fund that is held for a relatively short period of time and intended for a specific purpose, like a designated fund in a church. Our TRFs show a net revenue of $74,203.15 this year. Balances and changes in each TRF are listed on the Statement of Financial Position.

ADDITIONAL NOTES OF INTEREST
The district continues to gain an increasingly stronger financial position.
A grand total of $891,813.88 came into the district this year.
The board has moved an additional $405,984.19 into an on-demand Wesleyan Investment Fund account to gain greater interest on our funds. The current balance is $502,362.07
Strong benevolence giving has helped with pastoral sabbaticals and disaster relief this year.
Ukraine relief has allowed nearly $70,000 to be given in aid.
Church start-up funds have been more intentional and regular with enough funds for each region of our district to fund one church plant. The current balance is $201,074.32.
For the first time in a while, our youth camps ended slightly in the black with a balance of $18.52. While the financial sustainability of our camping ministry is good, we celebrate that more campers mean greater ministry impact.

Our district's strong financial position will allow for us to advance our vision to help people meet, know, and follow Jesus, by starting and strengthening churches together worldwide.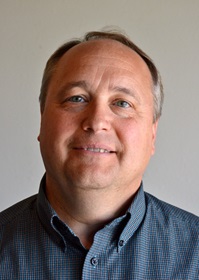 Respectfully submitted,
Curtis Tschetter
Acting Converge Heartland Treasurer
pastor@gracepointogallala.org
Back to top
---

Leading a church can be complex, but I have a network of people from churches all around the country who are in my corner. You're never alone when you're a part of Converge.
Ben Payne, Northridge Baptist Church, Mitchell, South Dakota