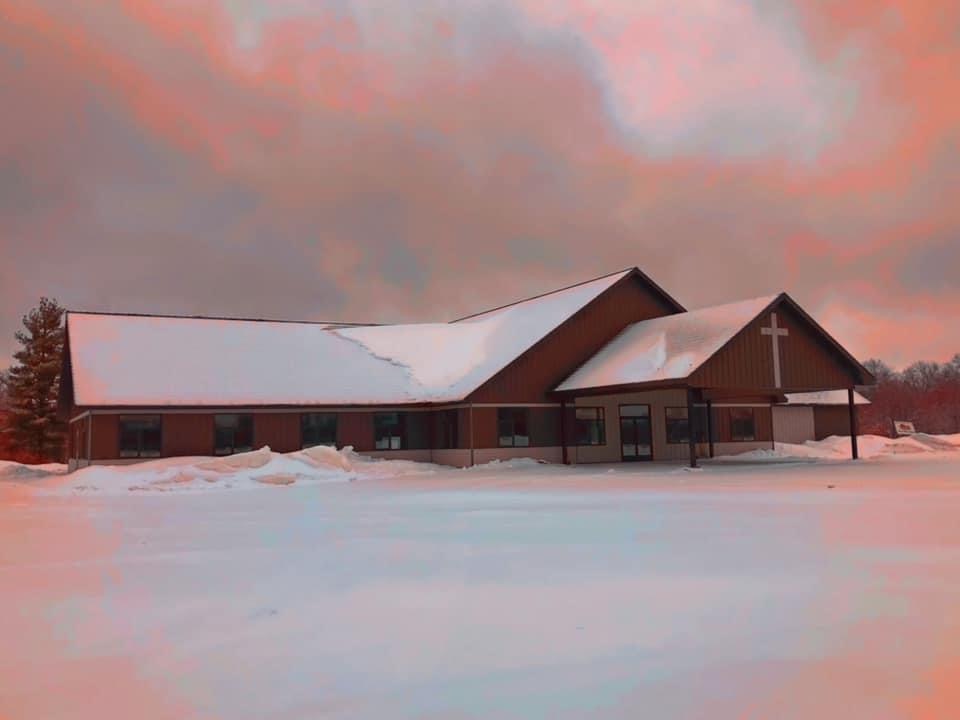 Lead Pastor
---
About Grace Baptist Church
We are Grace Baptist Church, and by the grace of God, have an abundant history of over 100 years of Christ-centered ministry in the Iron River, WI area. Our congregation has grown to a beautiful, multigenerational blend of 100 members and regular attendees. This number climbs by an average of 10 people during the summer months due to the beautiful lake country in which we live. On any given Sunday year 'round, we're invigorated by lots of energetic children, graced by believers who are in their later seasons of life, and blessed by all generations in between. We are a body of Christ-followers devoted to spiritual growth through the divinely inspired Word of God, the power of prayer, and the generous use of our time, God-given abilities and passions to impact our church family as well as our neighbors both near and far. In addition to worshipping together in a weekly Sunday morning service, various members of the body gather weekly for prayer, Bible studies, and youth group, as well as assisting with a variety of outreaches throughout the year. At Grace Baptist, we value allowing and encouraging our body of believers to use their God-given gifts to serve, inspire and strengthen the church family. Here are some of the areas in which our congregation uses its gifts on a volunteer basis to partner with the Holy Spirit and make our church the vibrant place it is:
• The worship team, which often includes youth • The children's church leaders and support team • Both men's and women's ministry • VBS • Good news club
Job description
Grace Baptist Church
Job Title: Senior Pastor of Grace Baptist Church in Iron River, WI
Salary with benefits
Job Description:
This position is for a full time senior pastor starting as soon possible
ministering to the congregation at Grace Baptist Church.
General Position: A pastor who is preferably seminary or bible college trained, with pastoral experience, able to effectively teach and preach the Word of God in a biblically sound and relationally engaging style. He must be able to effectively communicate to both those who are far from Christ as well as to those who are more mature in their walk with the Lord.
Qualifications:
Applicants should be seminary or Bible college trained
Administrative skills
At least 6-10 years pastoral experience
Ability to counsel
We have a strong relationship with our community, and must be willing to relate, work with communities, leaders, local organizations and or schools.
Exhibits a personal and growing relationship with God
Place an emphasis on visitation and shepherding
Humble
Dedicated
Model for us Christ-like character, so we can imitate and grow
Pastoral duties
Spiritual:
The pastor shall perform all of the scriptural duties of his office, such as preaching the Gospel, leading the church into spiritual maturity and evangelism of the unsaved, and administering the Ordinances; and shall be answerable first to God and then the membership of the church.
Official:
An effective preacher with strong biblical and theological background.
The pastor shall be a member of ex-officio of all boards, committees, and organizations, and shall have general supervision over the work of the church in its various phases.
*Our church profile is available upon your request.
Apply
Jake Hipsher
71435 Oulu Rock Rd
Brule, WI
54820
Email: Gracebaptistsearchteam2020@gmail.com