Story
We believe that God has ordained the times and boundaries of men in every place at all time. This means that in the cities of which we live, every relationship that exists between neighbors, friends, coworkers and classmates is ordained by God and channels through which the gospel of the kingdom can spread. Our hope is to see the gospel move through the incredible relational networks that exists in these cities transforming individuals, relational networks communities and cities. Would you join with us?
Four Areas of Ministry Focus: As we look to catalyze gospel movements in the 15 largest cities, we will focus on four key areas of ministry.
Collaboration: Developing partnerships and promoting strategic teamwork among evangelical churches and ministries.
Discipleship/Church Planting: Implementing strategies of discipleship multiplication to start new churches and strengthen existing ones.
Diaspora: Working in and through the diaspora to catalyze movements in the 15 largest cities.
Community Transformation: Sharing the truths of the gospel by meeting practical needs in our local communities.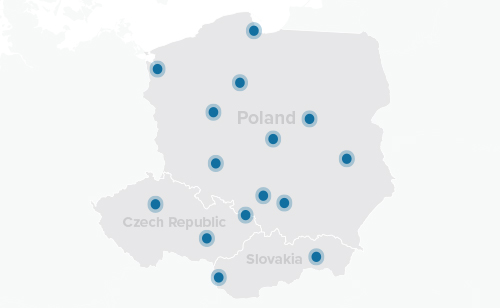 Poland, Czech Republic & Slovakia //
Live out your faith today. Help take the gospel to the ends of the earth.