The Converge Great Lakes Board of Overseers were recently contacted by one of our member churches regarding a crisis. Our longest tenured Latino church in the district, Casa de Gracia (House of Hope), has been led by Pastor Eusebio and Kathy Acevedo for 20 years. In 2014, they were able to purchase their own building in a Milwaukee neighborhood densely populated with Spanish speakers and have developed a significant community presence in that area.
They have entirely renovated the building through the volunteer labor of their members and have done structural renovations as well since the building is very old. Recently, they were informed that the boiler (which had been repaired last year before winter) was too old to repair again and needed to be replaced. This news came just as the colder weather was starting to settle in.
The church has asked for the District's help to manage this overwhelming capital project totaling nearly $30,000. They have depleted virtually all of their capital reserves doing other building repairs over the last few years and simply do not have the capacity to handle this level of expense. Converge Great Lakes' Executive Committee of the Board of Overseers was convened and has decided to appeal to the entire district to ask for partnering help for this ethnic church doing magnificent ministry in the inner city area of Milwaukee.
The District office plans to guarantee the entire amount so the Acevedo's can go ahead and get the project underway due to the impending cold weather, but we wanted to solicit help from our partner churches.
Would you consider one of the following options to help this local congregation continue to minister to the Milwaukee Latino community? Their need is urgent and the ministry is a significant partnership opportunity. Please consider before the end of the year:
Taking a special offering for the Casa de Gracia Church and Pastor Eusebio
Communicating with key donors who might consider a one time gift
Sending a special gift from your compassion accounts
All gifts should be labeled as "Casa de Gracia Project" and be sent to the District office OR given through our on-line giving process where the project is identified. Your rapid response to this need is appreciated.
We imagine the apostle Paul gathering an offering for the first century followers of Christ suffering in Jerusalem and what it must have meant to them that Christians they had never met engaged enough to show the love of Christ in very practical ways. May we encourage the Acevedos and their congregation in a similar fashion.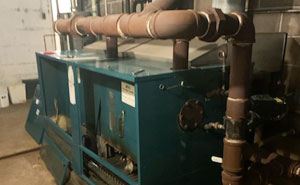 //
Boiler at Casa de Garcia (Hope of Hope) church that needs to be repaired immediately. Donate now >