Story
I am Ryan Olson, my wife is Nicole, and we have six daughters, ages 1-11. In 2015, we got involved with a Bible study that met in Mellen, WI, and God filled our hearts with a supernatural love for the people. The size of the study-group grew larger and we were later accepted as leaders of the group. After a few amazing seasons of outgrowing our meeting spaces, we were approached about being church planters. We sensed that God was already moving us in that direction. Currently, we are planting The Rock Community Church. We have lived here for over two years and we have been amazed to see all that God has done in that short time.
We love Jesus, we love our neighbors, we love our community and The Rock Community Church is welcomed by the city of Mellen. We are always striving to show the love of Christ by serving in the community, building relationships and meeting people's needs, for the purpose of growing His Kingdom. Our desire to see all people, from all walks-of-life become fully-devoted followers of Christ.
Our goal is to reach the families that are currently unreached with the Gospel of Jesus Christ. Through our devoted team of small-group leaders, we want to provide ministries that focus on developing these families in their relationship with God. We currently serve our community through three types of ministries: a men's and a women's bible study, a Christ-centered Addiction Recovery Group, and a teen boys gaming ministry. We plan to add a teen girls ministry soon. Through much generosity, we have been able to purchase a building and we meet on Sunday mornings for a time of worship, a message from God's Word and children's church.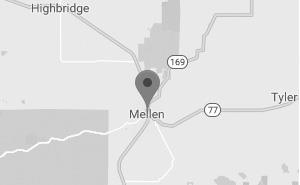 Mellen, Wisconsin //
The Rock Community Church
Live out your faith today. Help take the gospel to the ends of the earth.