Story
Pastor Adrian Rayo and his wife, Wendy, moved to Wisconsin from Mexico in 1998. They have been church planters for many years. They have three grown children, two daughters and a son. They also have one grandchild. They attended Moody Bible Institute in Chicago and Trinity Divinity School in Deerfield, Il. Pastor Adrian is ordained by the Evangelical Free Church of America and they are currently taking classes with Logos International University in Florida.

Adrian and Wendy are planting Inglesia Fe Church in Devalan, WI. They were drawn to this area of Wisconsin because of the large population of Hispanic people, many who are unchurched. Adrian loves sharing the gospel with Spanish-speaking people and desires to serve the community and families of Devalan through the church.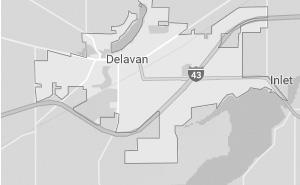 Live out your faith today. Help take the gospel to the ends of the earth.