Story
Our journey in to church planting started because of a church being planted in our home town. My wife, Renee, and I are high school sweethearts that got married and moved home to raise our family. When we moved back home a new church, Real Hope Community Church in Lake Mills, had been planted and we began to attend. At Real Hope we grew in our faith and saw how a local church body can impact a community for Christ. As we grew, we felt a calling into ministry, but it took a long time to figure out what that would look like. We became familiar with the community of Edgerton through a sister church that desired to plant a new church there. We fell in love with the community and felt called to Edgerton even though we didn't really know if we were church planters. That love for the community and a strong calling to Edgerton prompted us to go to the Converge Church Planter Assessment Center. Our assessment was a clear affirmation that God had been preparing us for this time and this place.

We moved to the community in September 2016 and Emmaus Community Church launched in October 2017. God had gone before us and prepared the way for Emmaus to start strong. We have seen growth both numerically and spiritually through this ministry. God has built a strong and stable church financially and we are beginning to see leader emerging.

Emmaus is working toward affiliation and it is our goal to finish our financial support strong as we move toward becoming a self-governed and self-funded church. Finishing strong will ensure that Emmaus will be able to continue to reach our community, disciple believers and send out leaders to make in impact for Christ!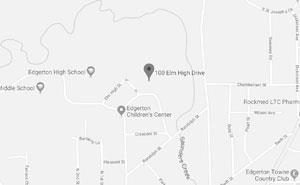 Live out your faith today. Help take the gospel to the ends of the earth.