The world isn't what it was meant to be. Not even close. How can we look around and not feel brokenhearted? Frustrated? Wrecked? Maintaining the status quo isn't working. We're losing ground. It's time to unleash a church movement that changes the world. It's time to take ground. Together. At the Converge 2019 conference, we'll help you unleash the gospel by giving you strategies and tools to strengthen your church and plant healthy, life-giving churches that will impact generations for eternity.
Converge Headquarters
11002 Lake Hart Dr
Orlando, FL 32832
D.A. Horton
Pastor, author & speaker
Pastor of Reach Fellowship in Long Beach, CA. He has served as chief evangelist for the Urban Youth Workers Institute, national coordinator of Urban Student Ministries at NAMB and the executive director at ReachLife Ministries.
Lee Stephenson
Pastor & executive director of church planting, Converge
Lee has served as the church planting executive director for Converge since the spring of 2015 and is the Lead pastor at Harvest Community Church in Orlando, Florida.
Donna Partow
Best-selling author & speaker
A gifted communicator, Donna has a passion for helping empower people to accomplish their life mission. Donna will be the keynote speaker for the women's group on January 30.
Tuesday
Jan 29
Registration
7 – 9 a.m.
Workshop Session 1
9 – 10:15 a.m.

Workshop Session 2
10:45 a.m. – 12 p.m.
Lunch
12 – 1:30 p.m.
Workshop Session 3
1:30 – 2:45 p.m.

Workshop Session 4
3:15 – 4:30 p.m.
Dinner
(provided by Converge)
5 – 7 p.m.
Main Session
7 – 8:30 p.m.
Wednesday
Jan 30
Peer-to-peer Groups
9 a.m. – 12 p.m.
Lunch
12 – 1:30 p.m.
Peer-to-peer Groups
1:30 – 4 p.m.
Networking
Free time &
dinner on your own

Pastors of African Descent and spouses are invited to a special lunch from 12–1:30 p.m. (lunch is provided) and a second session from 4–6 p.m.
Thursday
Jan 31
Main Session
10 – 11:30 a.m.
Lunch
12 – 1:30 p.m.
Excursions
1:30 – 4:30 p.m.
Friday
Feb 1
Networking &
Excursions
All day based on
availability
Developing and Leading a Multicultural Church
Robin Holland (Session 4)
Multicultural worship takes effort and commitment to be successful. Interact with the leaders of a multicultural church as they share their challenges and triumphs.
Removing the Cap on Capital Campaigns
Bill Bush (Session 2)
Is it time to build and you need to raise the capital to do it? Learn about the what, why and how to accomplish an effective capital campaign.
The Spiritual Health of Pastors for the Long Haul
Michael Bischoff (Session 4)
Learn new ways to understand the challenges of ministry burn out, anxiety and how to implement practices to help ministry by sustainable.
Christology of Preaching
Ed Marcelle (Session 4)
A pointed robust look into Christ centered preaching to make disciples.
I Want to Quit
Bryan Moak (Session 3)
Examine in a new way, the call to be pastor and how we move from not simply "gutting it out" in ministry, but serving with real satisfaction.
[Men] Only Human: Facing the emotional challenges of ministry life
Jason Eddy (Session 1)
Learn the importance of acknowledging both our humanity and the power of the gospel while we craft a healthy way to do ministry.
Peer-to-peer
//

January 30
Peer-to-peer groups are designed to connect pastors and church leaders facing similar challenges in ministry. Groups will meet throughout the day to discuss topics that matter to you, while building strong relationships that will help move your ministry forward.
SENIOR/LEAD PASTORS

Small church

125 – 250

251 – 500

501 – 800

801 – 2000

2000+

Prelaunch – 5 years

Vietnamese

Filipino

Pastors of African Descent

EXECUTIVE PASTORS

Less than 500

501 – 1500

1501+

OTHER GROUPS

Campus pastors

Women in ministry

Chaplains

Leading teams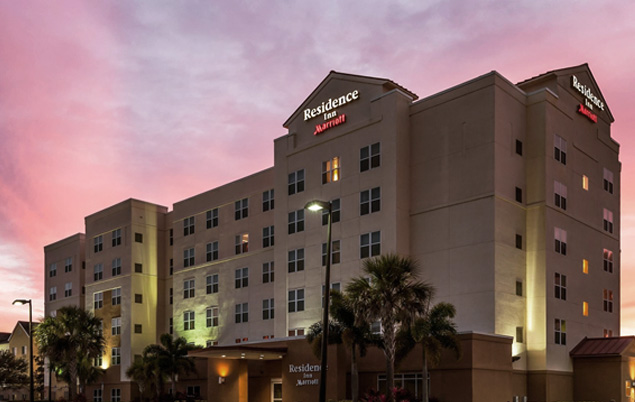 Residence Inn Orlando Airport
$169/night
12 minutes from conference
7024 Augusta National Dr., Orlando, FL 32822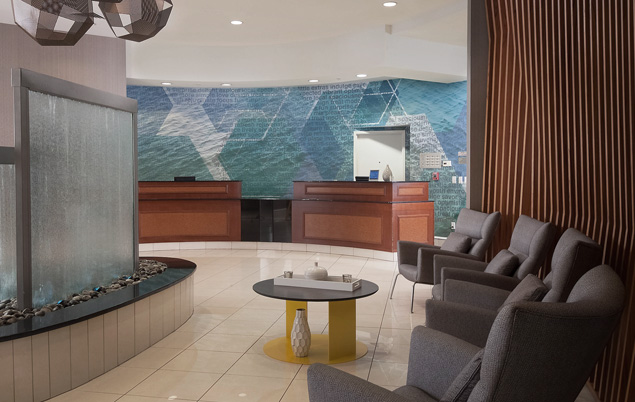 Marriott Springhill Suites Orlando Airport
$169/night
10 minutes from conference
5828 Hazeltine National Dr., Orlando, FL 32822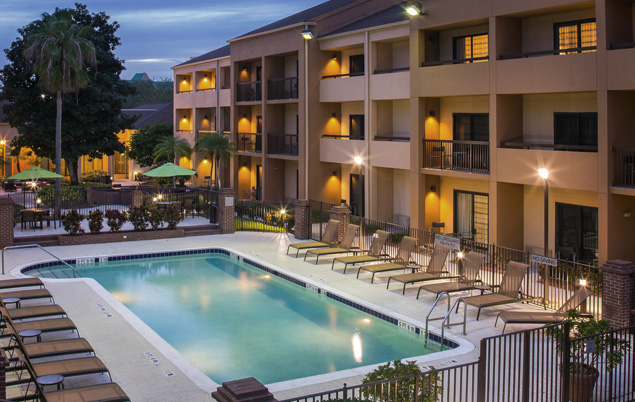 Courtyard Orlando Airport
$177/night
12 minutes from conference
7155 North Frontage Rd., Orlando, FL 32812
In addition to learning, you'll have time to relax and enjoy some fun by attending one of these optional excursions. Don't wait to register, space is limited.

Deep Sea Fishing
Feb 1 // 10:30 a.m.
$70/person
Half-day deep sea fishing in Cape Canaveral with Scott Ridout. Includes license, equipment, bait and lunch. Transportation not included.

High Tea & Shopping
Feb 1 // 10:30 a.m.
$75/person
Join us for high tea at the Grand Floridian and shopping at Disney Springs. Ticket includes a tea luncheon, transportation and excursion to Disney Springs.

Hog Hunting
Feb 1 // 9 a.m. – 4 p.m.
$250/person
Join Lee Stephenson in the backwoods of Florida hunting for wild boar. Price includes license and equipment. Space is limited to the first 7 registered.

Drive Shack
Jan 31 // 6 p.m.
$65/person
Drive Shack is a three-story indoor/outdoor driving range offering fun and competitive games for both golfers and non-golfers. Equipment and BBQ dinner buffet included.
Pricing
EVENT LOCATION
Converge Headquarters
11002 Lake Hart Dr
Orlando, FL 32832
General Admission
$179
Price per person.
PreConference Workshop
$39
Leadership Conversations: Pipelines, Pathways, Culture and Constructs. Price per person.
Spouses
$119
Invite your spouse to attend with you and enjoy a discounted admission rate for your spouse.
Converge Missionaries
$90
If you are a Converge missionary, contact the Converge office for your discount code.
Please call
630.890.3981
if you need assistance registering.