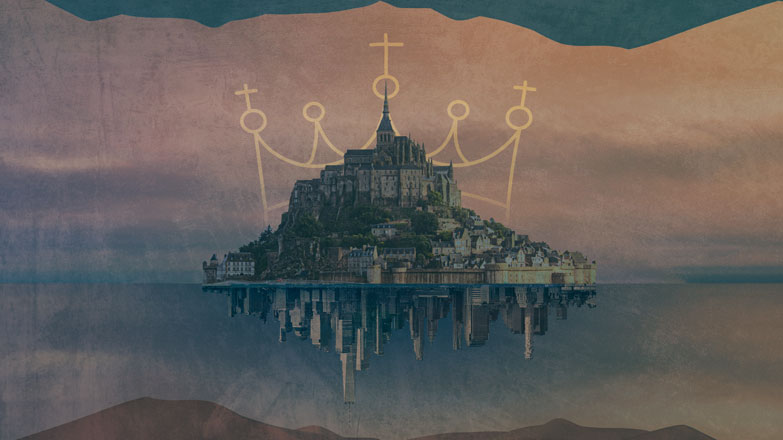 21 Days of Prayer: Upside-down Kingdom
We invite you, your church leaders, pastors, staff and congregation to pray with us this year.
Upside-down Kingdom
In terms of sheer impact, no speech has transformed the world more than the one given by Jesus on the mountainside. In fact, most great speeches are simply piggybacking on the thoughts and principles in Jesus' Sermon on the Mount. And it begins with some of the most shocking, upside-down statements ever made.
Jesus preached a new way of living so that we might learn to live as free citizens of this Kingdom wherever we are in the world. But to do so, we must be willing to unlearn, recalibrate, submit and prayerfully apply the teaching of his sermon.
As we take the truth of God, testified to brilliantly by Jesus in his Sermon on the Mount, and apply it to our relationships with God and with people, the result will be transformation. It will not be just the appearance of transformation on the outside, but true transformation from the inside out.
Over the next 21 days, let's pray through the most remarkable speech of all time together. And, while we are sure we will be left amazed, even more than that, we will be transformed. And, as we are transformed from the inside out, God can use all of us to continue turning the world upside down.
PARTICIPATE
21 Days of Prayer: Upside-Down Kingdom Guide
Prior to your church's 21 Days of Prayer, provide your congregation with the 21 Days of Prayer: Upside-Down Kingdom guide. Each day's prayer guide entry will lead the reader through Scripture and specific prayer opportunities.

Print:
Order pre-printed guides for your church:
Digital
(smartphone and app use only)
Resources
We've created free tools and resources you need to easily communicate and implement 21 Days of Impactful Prayer at your church. You'll find several ideas and free tools that can be downloaded and customized for your church. Tools have been created to help you engage your church before, during and after this prayer journey.

Our partnership with Converge has been a huge blessing as pastors network together, share best practices and support one another through prayer and encouragement.
Michael Henderson, New Beginnings Community Church, Matthews, NC